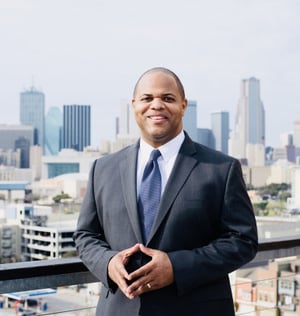 Greetings!
As Mayor of Dallas, I want to welcome you to our city for the upcoming International Economic Development Council (IEDC) Annual Conference on September 17 - 20, 2023.
We can't wait to show you why Dallas is the place to be! Texas is the top state in the nation for jobs added year over year, and our region anchors that growth, with more than 340,000 jobs added over the past 3 years. Companies and people choose Dallas for our centralized location, superior transportation networks and infrastructure, highly skilled and diverse workforce, and unmatched quality of life.
Dallas has long been home to one of largest concentrations of corporate headquarters (11 Fortune 500 companies are based here), and this continues to be true, with 36 corporate offices or expansions having been announced in Dallas over the past 3 years. Dallas remains affordable and the cost of doing business is 4% lower than the national average. That, coupled with an educated workforce, is allowing Dallas to experience a biotech boom, and become a leader in tech, with the fifth largest tech workforce in the country.
Dallas is a great place for leisure as well. We have the nation's largest contiguous arts districts featuring world-class cultural venues, cuisine, and live entertainment. Our shopping and accommodations are impressive, and we have one of the best urban park systems in the country, anchored by the award-winning Klyde Warren Park and the future Southern Dallas Gateway Park. The 5-acre bridge park will span over I-35, igniting economic and community
revitalization in historic Oak Cliff when it opens in 2024. We look forward to hosting you, as you collaborate and share ideas with others to make our communities better. We can't wait to see you in Dallas!

Sincerely,
Eric Johnson
Mayor